TUESDAY, MAY 21, 2013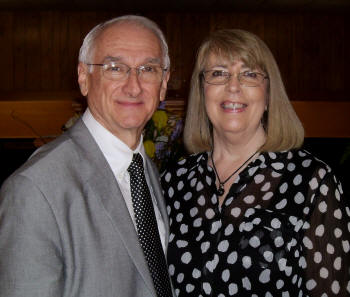 This week we are in the Little Rock, Arkansas area. In Revival with two sweet Churches, combining their efforts for a time of intensive Bible Study. Holly Springs Baptist Church, where Brother Joe Berry is the Pastor and Martindale Baptist Church where Pastor Larry Walters serves the Lord.
The three Services so far have been marked with people attending who have an intense hunger for the Word of God! What excitement! No wonder God is so moving in the Services! And the spirit of cooperation is lovely to behold! Truth, that's what the Bible is, God written revelation of Truth. And it works, so practical, so uplifting!
What an opportunity, serving the Lord!
--- Mike and Debbie Bagwell