This page is designed to be a prayer list.
As you scroll down the Page pray for each Man of God and his Wife. It has been an honor to preach in these Pulpits over the past few months.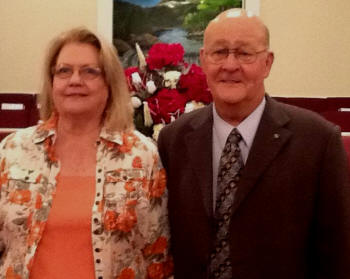 Pastor Jerry and Brenda Smith of New Haven Baptist Church in Commerce, Georgia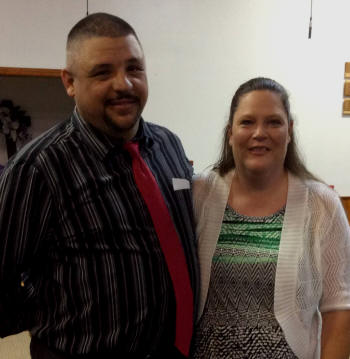 Pastor Jeremy and Christy Neal of the Macedonian Baptist Church in Villanow, Georgia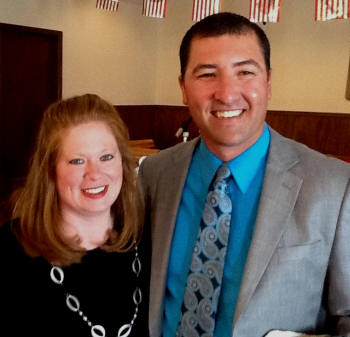 Pastor Keith and Kayci Wilcox of the Pleasant Grave Baptist Church near Sweetwater, Tennessee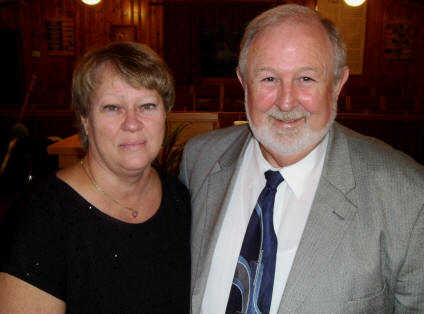 Pastor Randy and Donna Avans of the Sunnyside Baptist Church in LaFayette, Georgia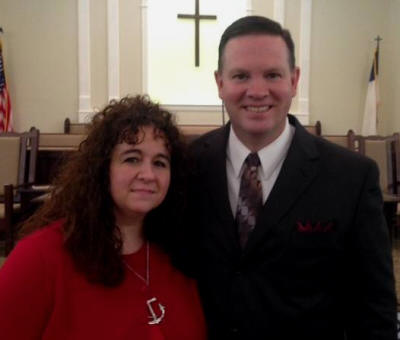 Pastor Rob and Donna Ellard of the Bath Springs Baptist Church in Bath Springs, Tennessee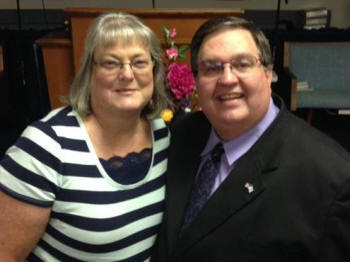 Pastor Dewayne and Lisa Jowers of the Grace Baptist Church in Baldwin, Florida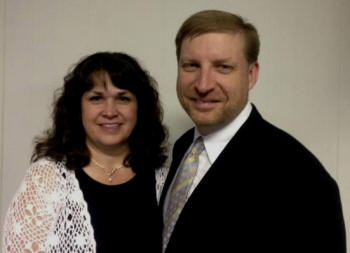 Pastor Adam and Sandra Underwood of the Community Baptist Church near Dunlap, Tennessee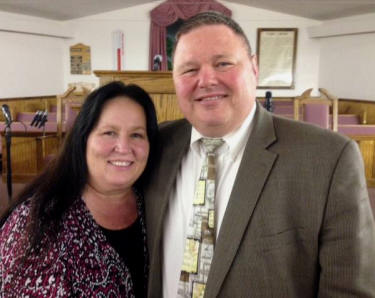 Pastor Tony and Debbie Hyatt of the Calvary Baptist Church in Tunnel Hill, Georgia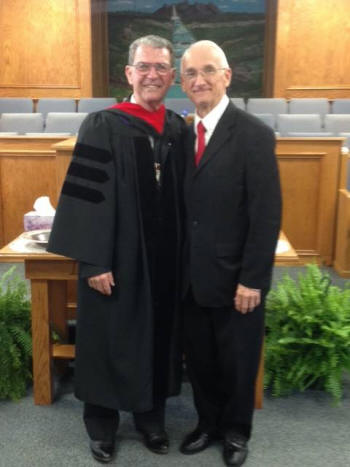 Dr. Bob Smith, the President of Georgia Baptist College and Seminary in Douglasville, Georgia, where I had the privilege of preaching their Graduation Service again this year.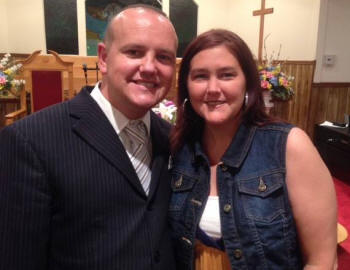 Pastor Doug and Faye Bray of the Rock of Ages Baptist Church in Reidsville, North Carolina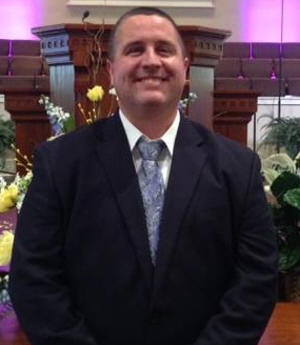 Pastor Barry Snapp of the Victory Baptist Church near Rockmart, Georgia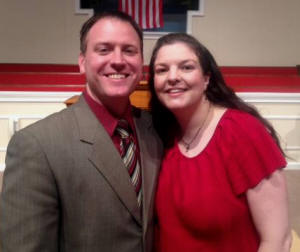 Pastor Dan and Cheryl Odom of the Welcome Road Baptist Church in Newnan, Georgia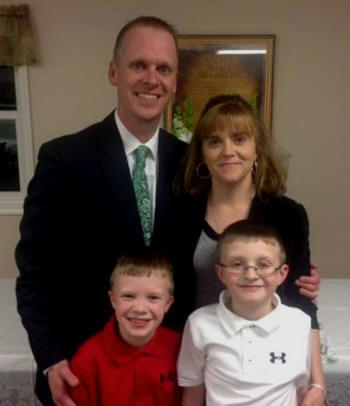 Pastor Allen and Melissa Laws with Brody and Elijah of the Pleasant Hill Baptist Church near Newland, North Carolina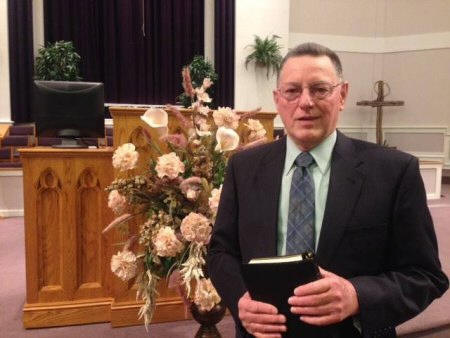 Pastor Roy Waldroup of the First Baptist Church of Fletcher, North Carolina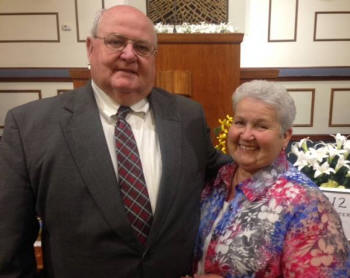 Pastor Jimmy and Billie Floyd of the Dogwood Hills Baptist Church near Loris, South Carolina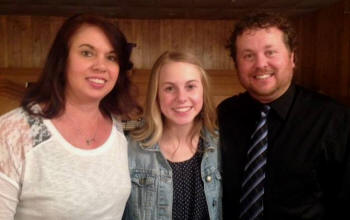 Pastor Adam and Amanda Warren and Abby of the South Cohutta Baptist Church near Cohutta, Georgia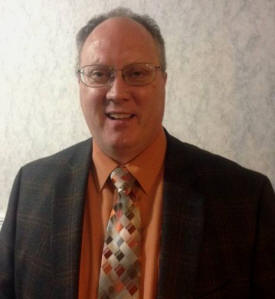 Pastor David Younger of the Allendale Baptist Church in Archdale, North Carolina
Pastor Ricky Gravley of the Bible Baptist Church near Rossville, Georgia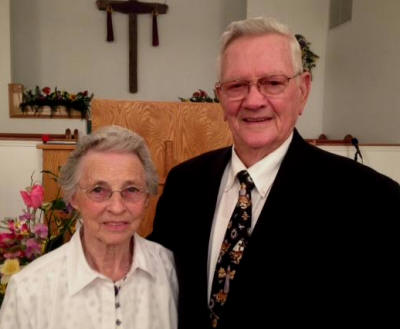 Pastor Frank and Anita Huston of the Lighthouse Baptist Church in Mount Vernon, Illinois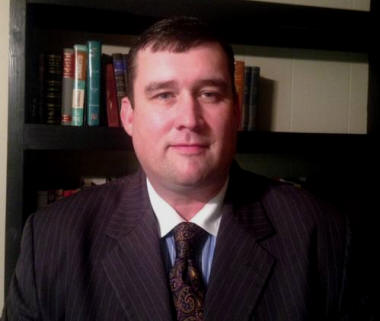 Pastor Chad Kennison of the Southside Baptist Church in Swainsboro, Georgia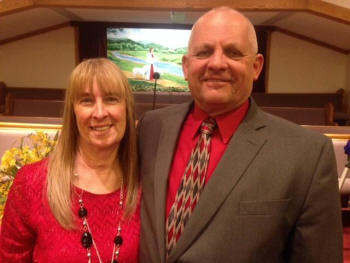 Pastor Mike and Darlene Powers of the Consolation Baptist Church near Whitesburg, Georgia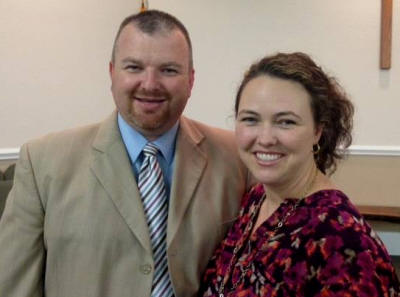 Pastor Wayne and Kara Stafford of the Pilgrims Way Baptist Church near Rutherfordton, North Carolina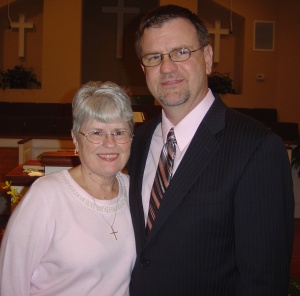 Pastor George and Donna Hill of the New Vision Baptist Church near Villa Rica, Georgia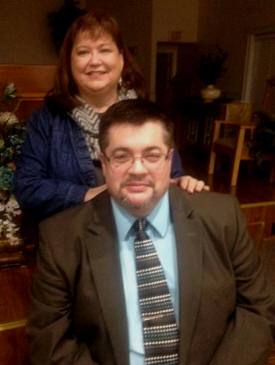 Pastor Greg and Karen Banther of the Honestville Baptist Church in Ooltewah, Tennessee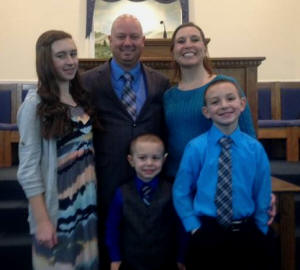 Pastor Johnny and Stacy Ivey (with Rhonda, Hunter and Brandon) of the Welcome Hill Baptist Church in Hiram, Georgia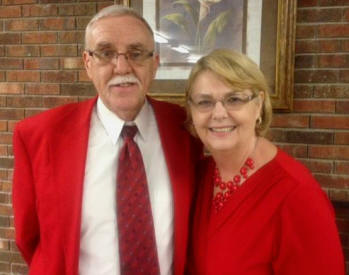 Pastor Stan and Teresa Wardlaw of the Parkwood Baptist Church in Greenville, South Carolina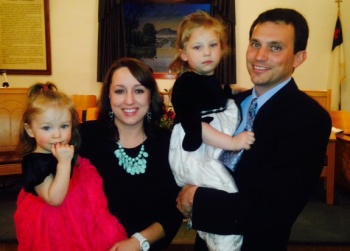 Pastor Jonathan and Julie Thacker with Olivia and Bethany of the Silver Chapel Baptist Church near Bakersville, North Carolina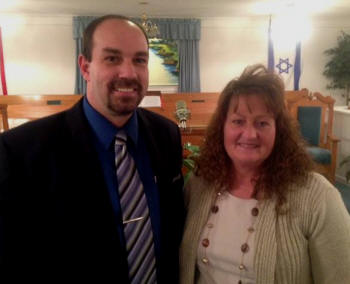 Pastor Kevin and Debbie Noles of the Welcome Baptist Church in LaGrange, Georgia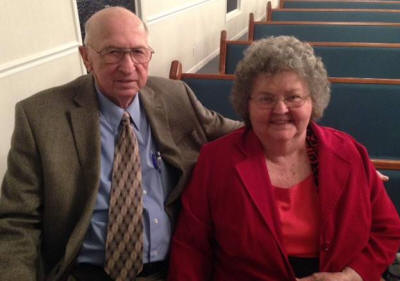 Pastor Lamar and Sarah Dietz of the Gospel Way Baptist Church in Ringgold, Georgia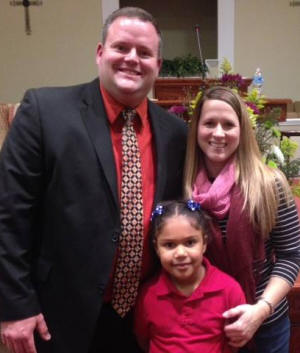 Pastor Steve and Lynn Bell with Hannah, Way of the Cross Baptist Church near McDonough, Georgia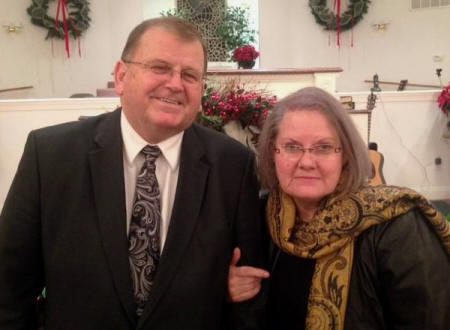 Pastor Tim and Kathy Wofford of the Calvary Hill Baptist Church near Lyman, South Carolina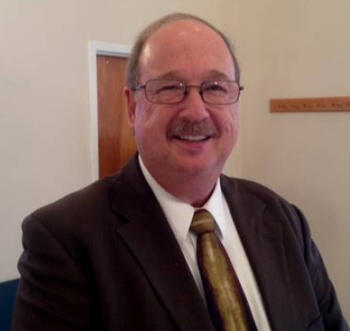 Pastor Rick Eaves of the Clearview Baptist Church in Douglasville, Georgia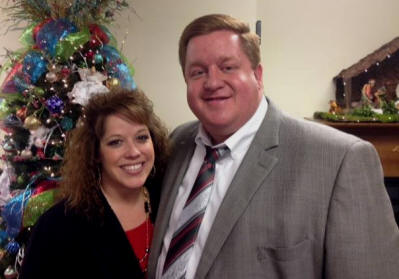 Pastor John and Rebecah Dorsey of the Skyline Baptist Church near Adairsville, Georgia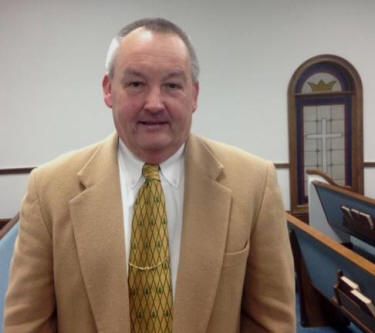 Pastor Doug Ledford of the Faith Missionary Baptist Church in Temple, Georgia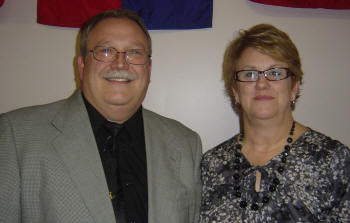 Pastor Rick and Robin Tuttle of the Bills Lake Baptist Church in Newaygo, Michigan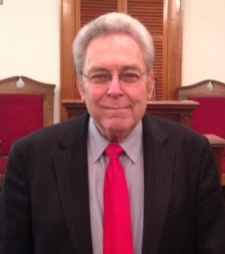 Pastor Bob Buhl of the New Hope Baptist Church in Spartanburg, South Carolina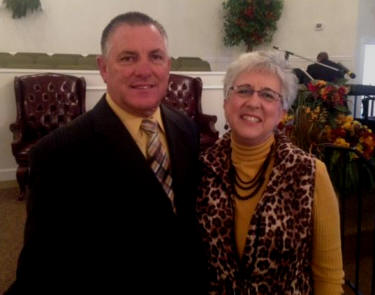 Pastor Charles and Dianne Mustian Sunday of the Midway Baptist Church in Jamestown, North Carolina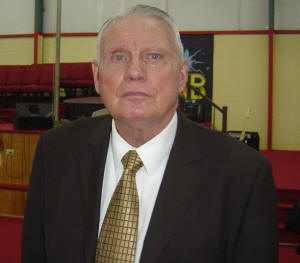 Pastor Sammy Allen, Moderator of Faith Baptist Camp in Resaca, Georgia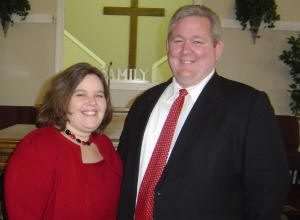 Pastor Joe and Lisa Nelms of the Family Baptist Church in Lebanon, Tennessee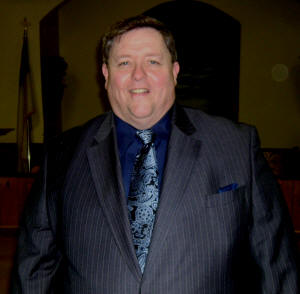 Pastor Bobby Simmons of the Friendship Baptist Church in downtown Atlanta, Georgia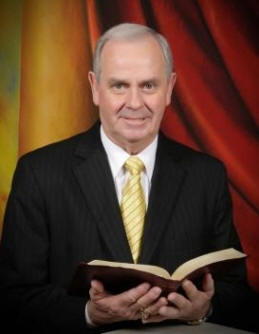 Pastor Johnny Knight of the Pond Fork Baptist Church near Pendergrass, Georgia
Pastor Gary and Barbara Creel of the New Bethel Baptist Church near Warrior, Alabama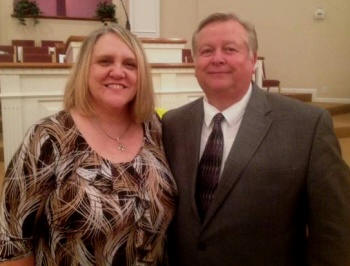 Pastor Rick and Winnell Spence of the New Life Baptist Church in Dalton, Georgia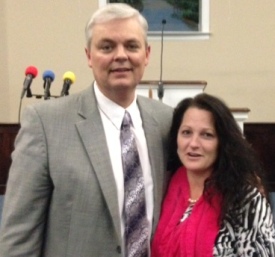 Pastor Bobby and Brenda Helms of the Bright Spot Baptist Church in Monroe, North Carolina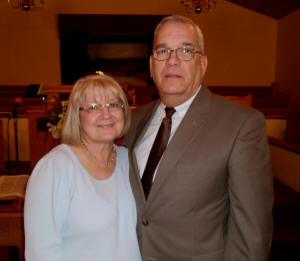 Pastor Herman and Brenda Kapherr of the Clearview Baptist Church in Ringgold, Georgia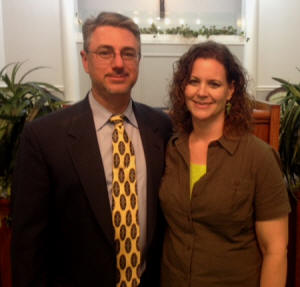 Pastor Torrie and Heather Dismuke of the Faith Baptist Church in Macclenny, Florida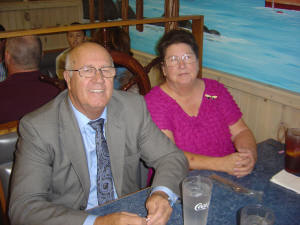 Pastor Charles and Mildred Lewis of the Smarts Grove Baptist Church near Morganton, North Carolina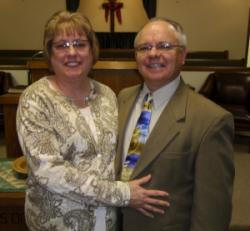 Pastor Ken and Diana Sanders of the First Baptist Church in Meredosia, Illinois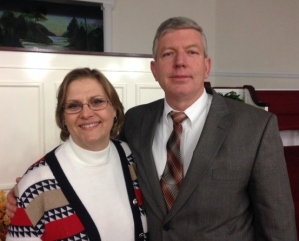 Pastor Rick and Eve Vannoy of the Bible Way Baptist Church in Kingsport, Tennessee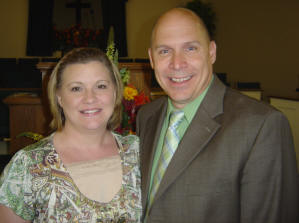 Pastor Mark and Jennifer Dula of the Rocky Face Baptist Church in Hiddenite, North Carolina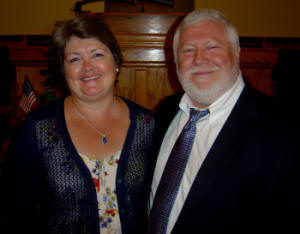 Pastor Steve and Judy Camp of the Old Bethel Baptist Church near Chickamauga, Georgia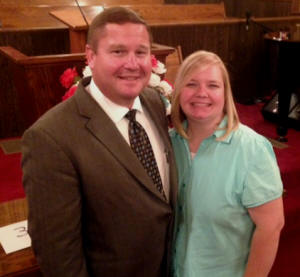 Pastor Joey and Laurie Vaughan of the Liberty Baptist Church near Winston, Georgia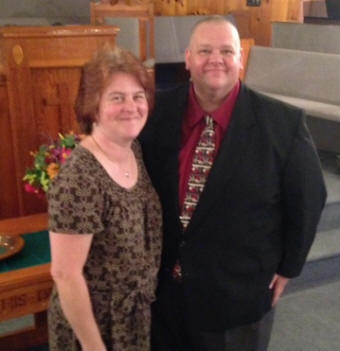 Pastor Joel and Jeanne Bagwell of the Grace Baptist Church near Norcross, Georgia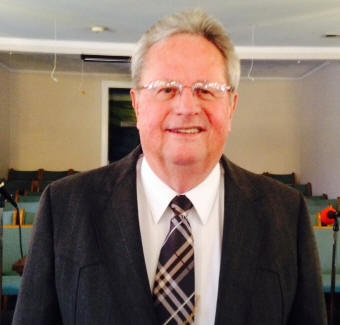 Pastor Howard Mills of the Calvary Baptist Church in Breman, Georgia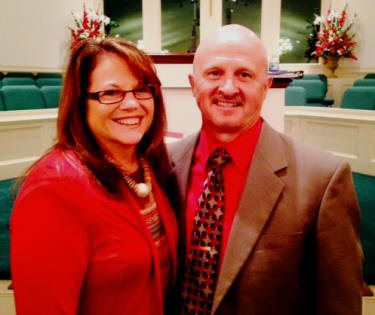 Pastor Anthony and Phoebe Dye of the Mt. Zion Baptist Church near Hiawassee, Georgia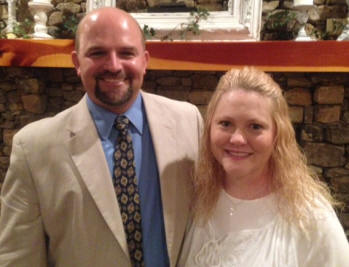 Pastor David and Christi Phillips of the Amazing Grace Baptist Church near Wedowee, Alabama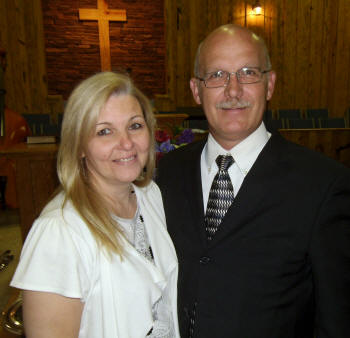 Pastor Dwayne and Vicki Hewett of the Ridge Road Baptist Church near Hiram, Georgia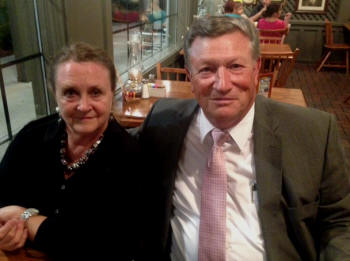 Pastor Larry and Brenda Brown of the Living Faith Baptist Church in Cullman, Alabama